Attention
Canine College is CLOSED to the Public on Memorial Day and July 4th.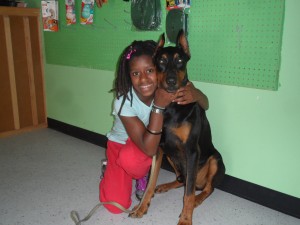 We have a training program tailored to fit your pet & family needs. We treat every dog as an individual, and utilize the most recent methods and psychology of a dog's learning & memory process. We use methods that motivate and encourage dogs to want to learn & please their family.
The oldest dog that we successfully trained was 11 years old. It is never too soon or too late to teach your dog manners. See our pricing page for current rate information.
Puppy Kindergarten | Resident Training | Group Classes | Private Lessons